South Florida is calling you!
With inviting slogans and illustrations depicting a leisurely lifestyle of soaking up the sun readers were invited to leave their mundane cities and travel down to South Florida, the premier place to live and vacation. These pamphlets were used to entice potential real estate buyers, investors, and vacationers with increasing property value and fun in the sun.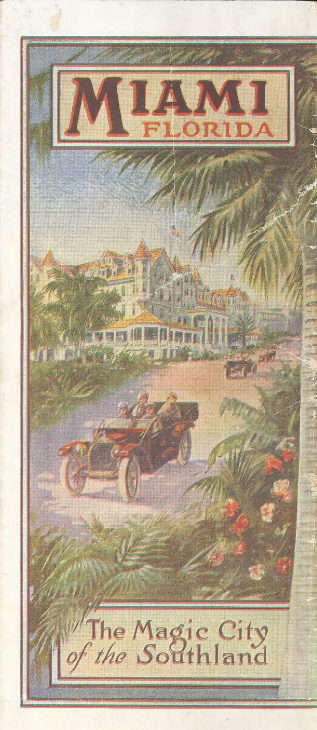 Miami Board of Trade Publicity Committee Miami Florida:the magic city of the southland. circa 1915. 11 x 23 cm.
All images from the P.K. Yonge Library of Florida History, Special and Area Studies Collections, George A. Smathers Libraries, University of Florida.
---
Curated by Angie Soto and Jim Cusick
Designed by Lourdes Santamaría-Wheeler