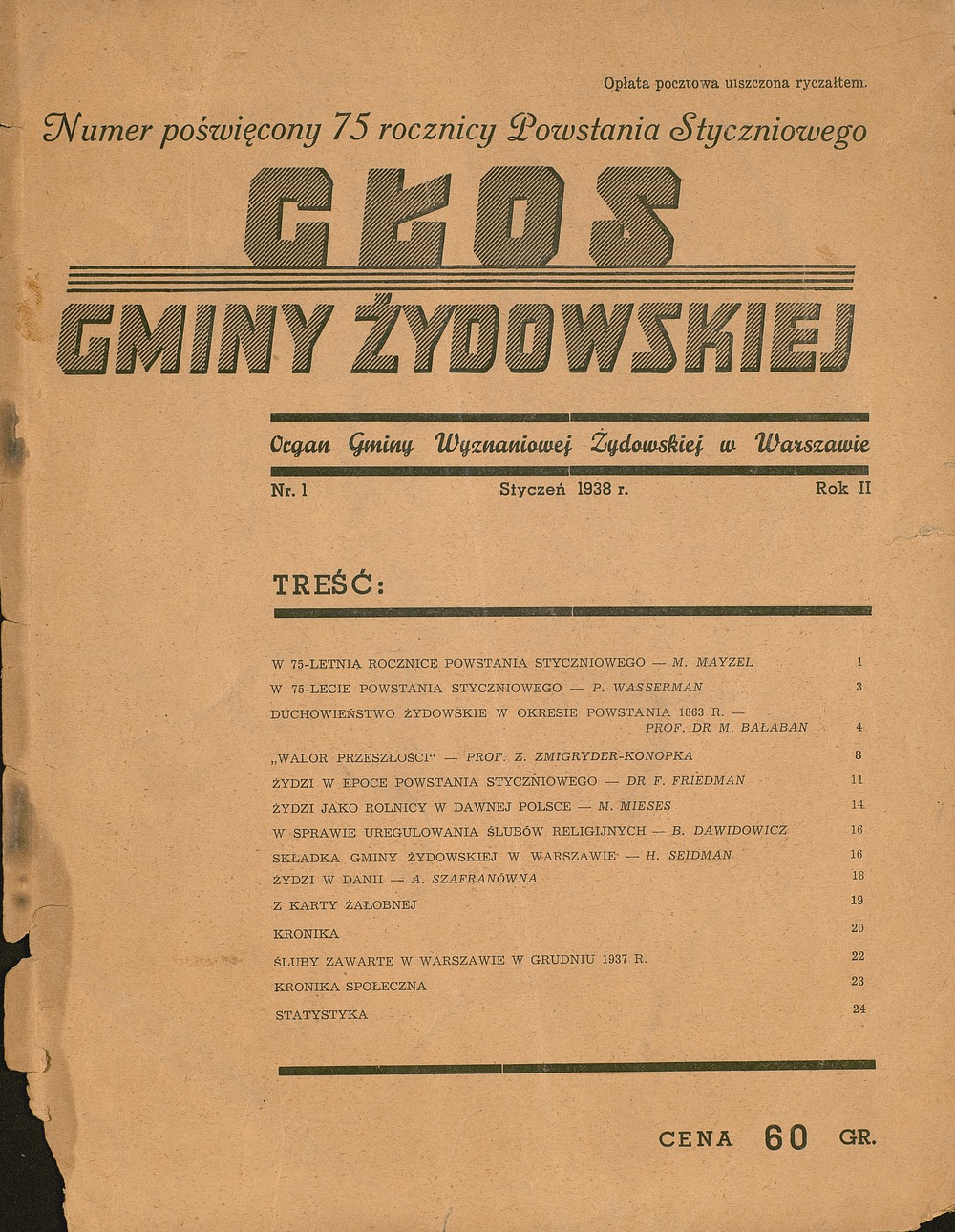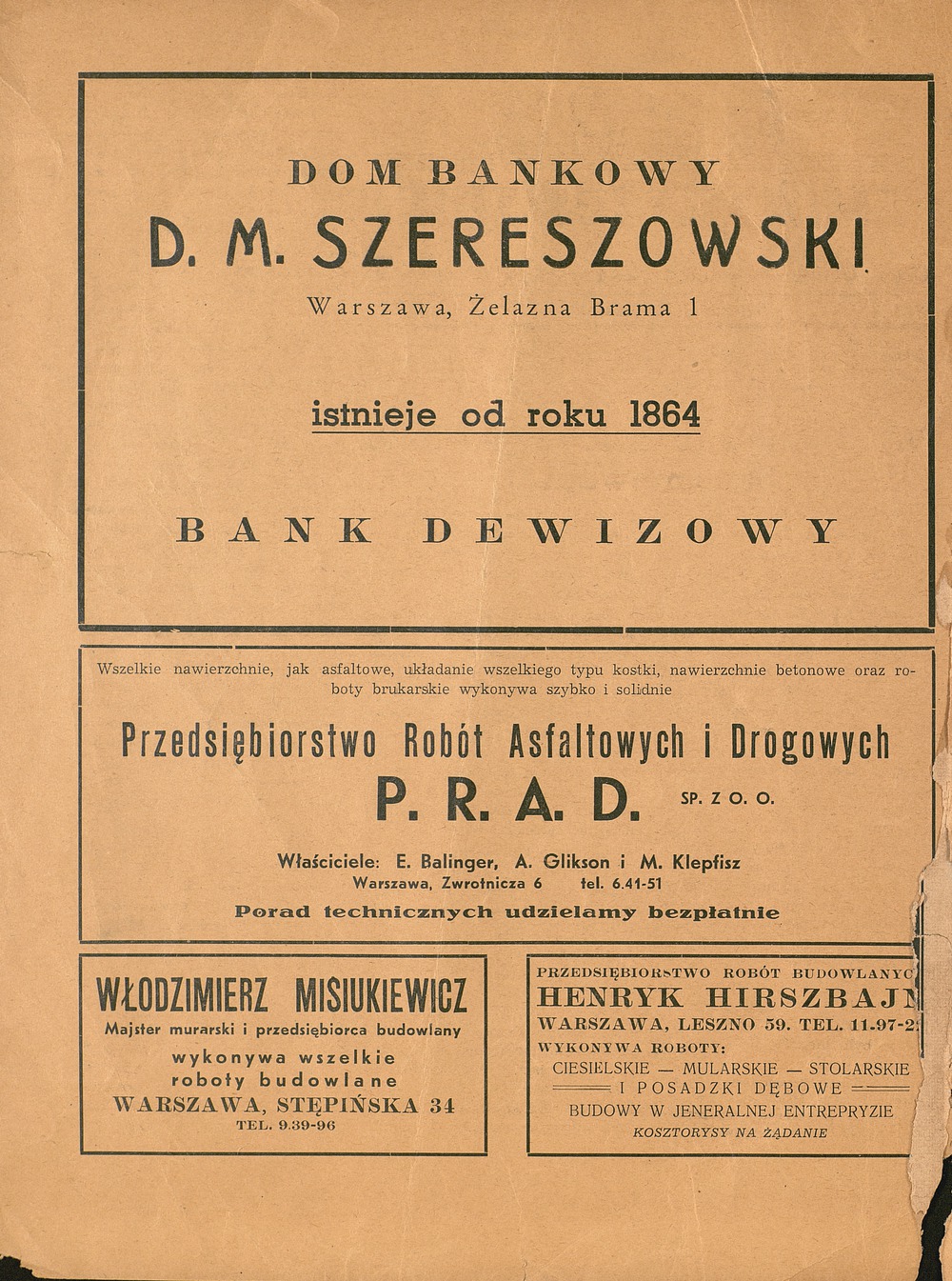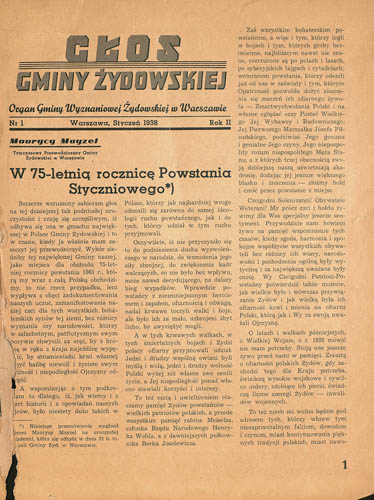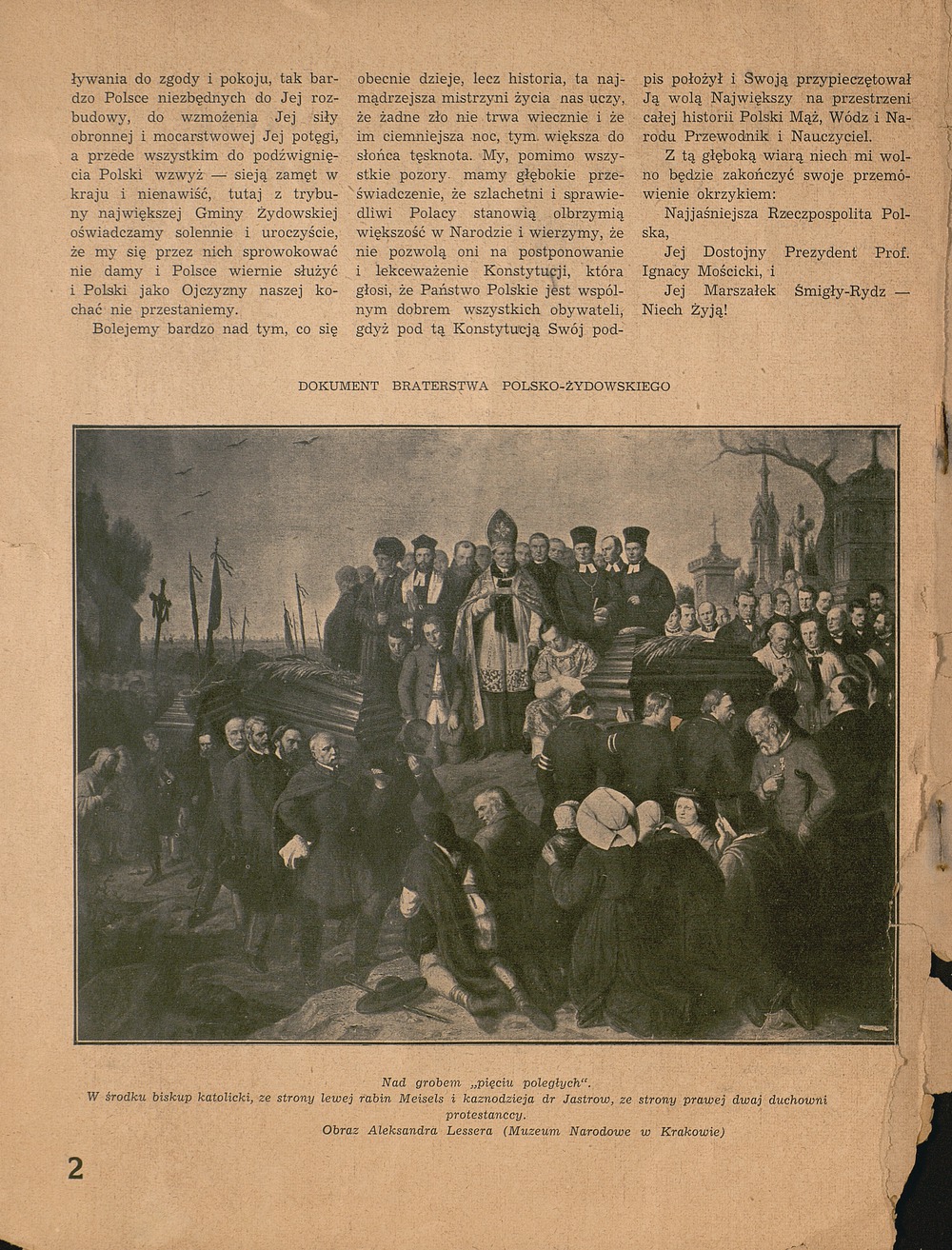 Glos Gminy Zydowskiej (Polish)
(Trans. Jewish Community Voice)
1938
Organ Gminy wyzaniowej zydowskiej w Warszawie, Warsaw
From the Isser and Rae Price Library of Judaica
This commemorative issue of the Polish Jewish periodical, Glos Gminy Zydowskiej (Jewish Community Voice) celebrates 75 years since the Polish Uprising of January 1863. The journal comprises 24 pages in Polish and four in Yiddish (a translation of parts of the Polish section). Six articles in Polish (and one in Yiddish translation) relate to this theme, including one by the founder of Jewish Polish historiography, Meir Balaban, highlighting the significant role Jews played in supporting their Polish comrades during the rebellion. Issued monthly (and occasionally bi-monthly) between August 1937 and June 1939, the "Jewish Community Voice" journal provides important data for research into Polish Jewish history. During its two-year existence, the journal published 6,000 names in its marriage announcements section, data which is now incorporated into the JRI-Poland database for genealogical research. In addition a page is dedicated to recording the number of deaths in Warsaw during 1937, a few pages advertise local Jewish businesses, and other pages deal with local news and announcements. This particular issue from 1938 is held at just four institutions worldwide.