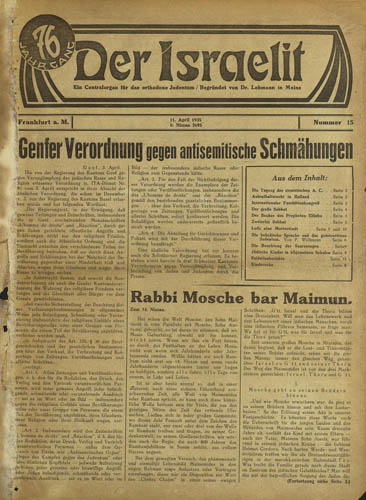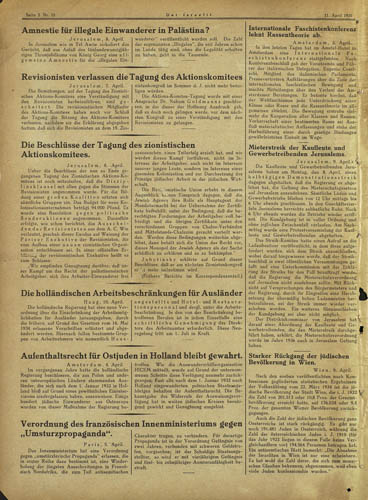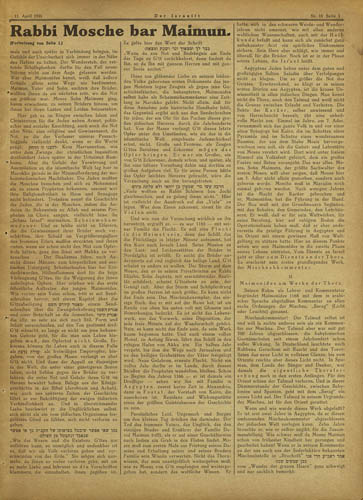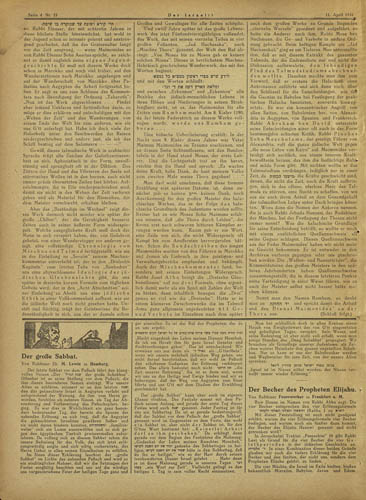 Der Israelit (German)
1935
Mainz
From the Isser and Rae Price Library of Judaica
Der Israelit was a weekly German-language Jewish newspaper founded in 1860 by Rabbi Marcus Lehmann of Frankfurt. Der Israelit became the most important voice of Jewish Orthodoxy and, by the early 20th century, it served as the mouthpiece of a large Jewish organization known as Agudat Yisrael (Union of Israel), which was set up to serve the needs of all religiously observant Jews who were opposed to the Zionist movement. Yet, in spite of representing a prominent viewpoint in Jewish life, Der Israelit only achieved a maximum readership of 4,050. The newspaper was banned by the Nazis in 1938. This issue from April 1935 marks 76 years of Der Israelit; its opening piece reports on a Geneva resolution against anti-Semitism, another report mentions an International Fascist convention in Amsterdam and another deals with anti-Semitism in Lodz; yet greater space is given over to celebrating the 800th anniversary of the great Jewish philosopher, Moses Maimonides.