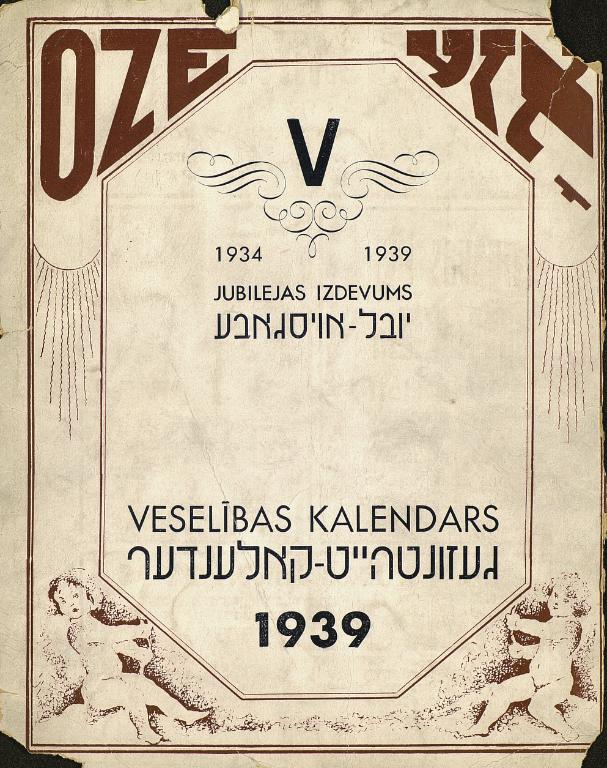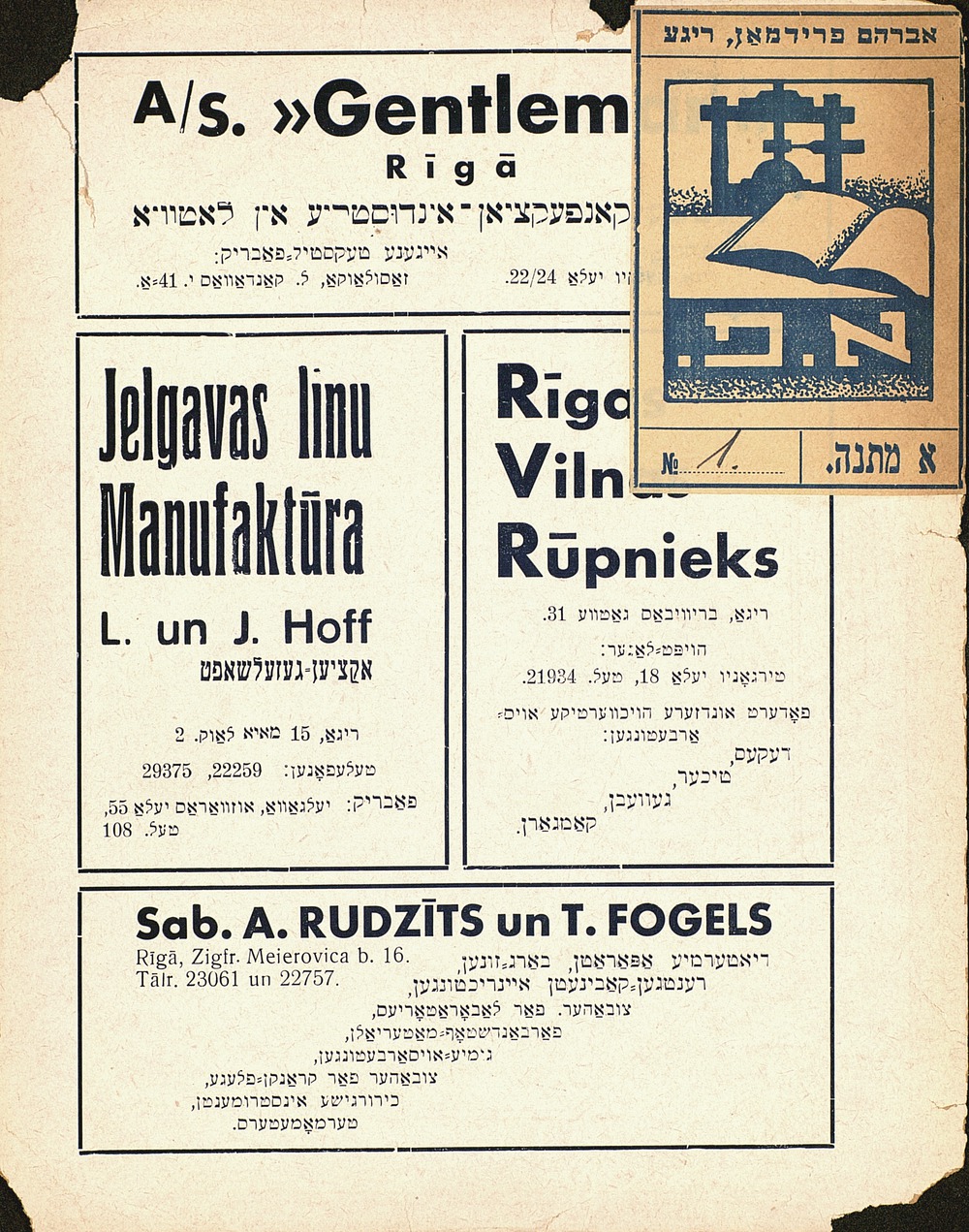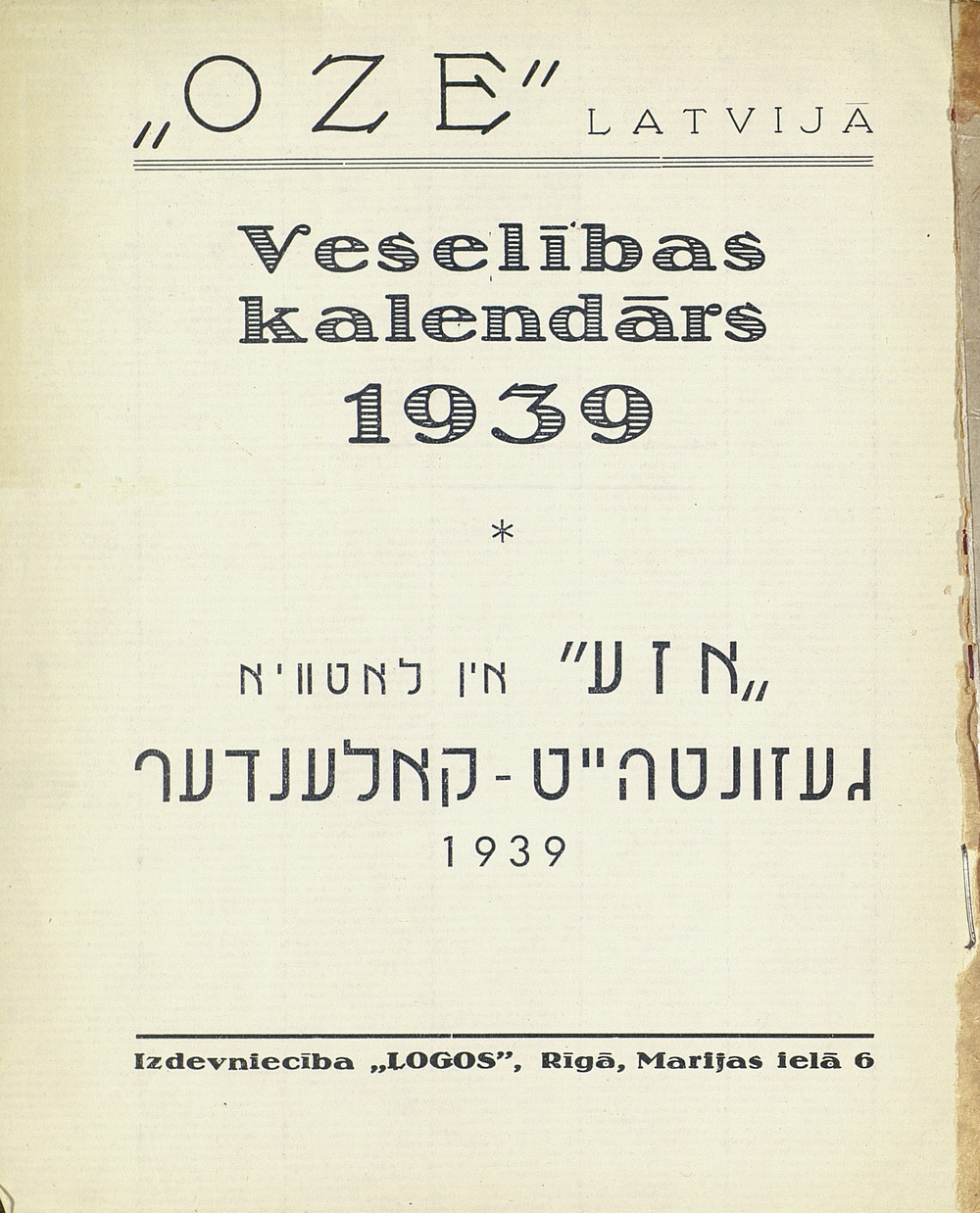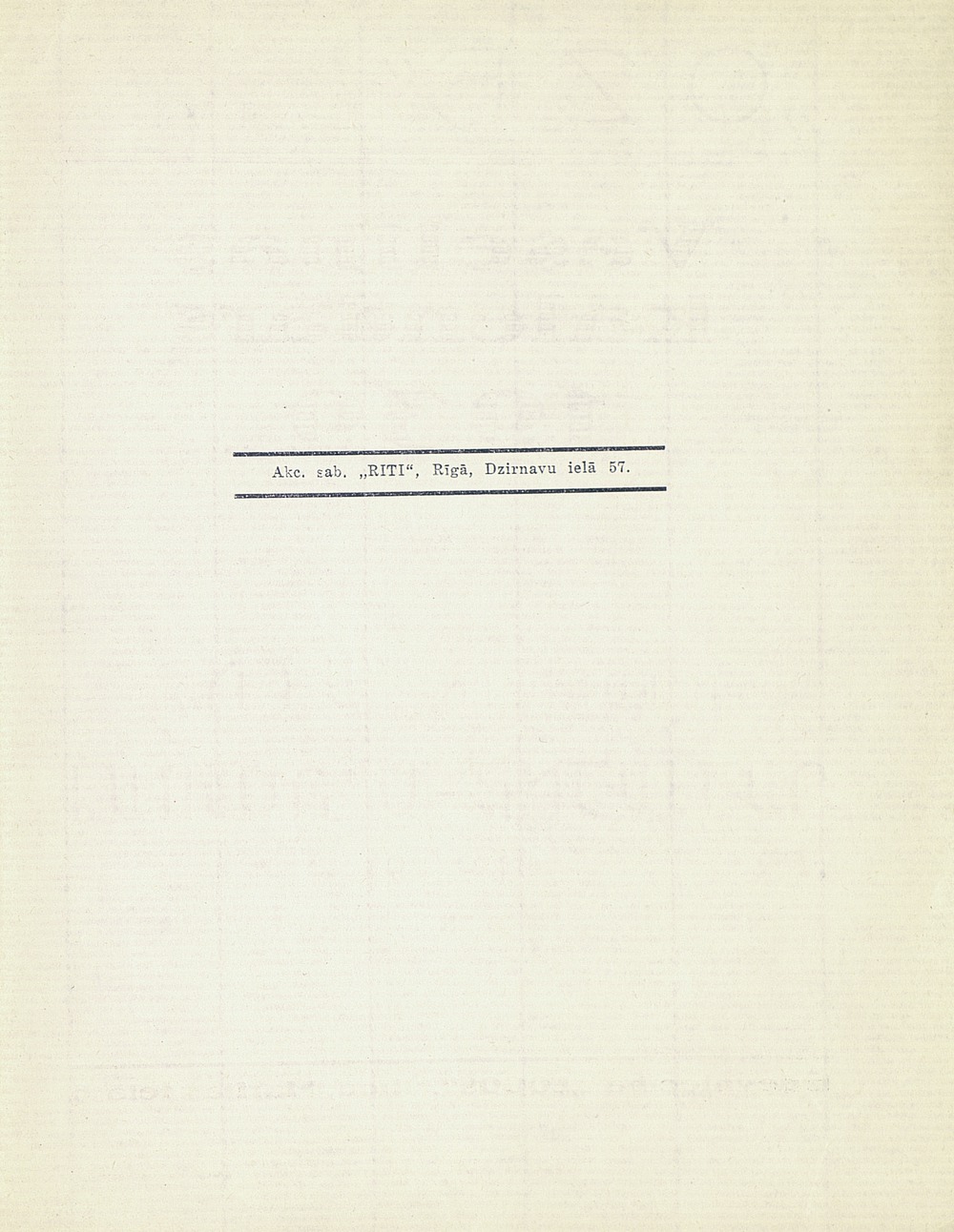 Gezunthayt-Kalendar, Veselibas Kalendars (Yiddish)
"OZE" latvija
1939
Riga
From the Isser and Rae Price Library of Judaica
Copies of this anniversary health calendar from Latvia are found only at the University of Florida and the Library of Congress. The Price Library copy contains a bookplate inscribed "Abraham Friedman, Riga." This publication, produced by the OZE (the society for the protection of Jewish health), marks the fifth anniversary of the OZE calendar. The OZE was founded in Russia in 1912, spreading to Poland, Lithuania and Rumania after the end of the First World War. The Latvian branch was established in 1922. OZE worked to provide medical and sanitation services, as well as preventive medical care to the Jewish communities of Eastern Europe, particularly those suffering social and legal discrimination, and opened a range of clinics, hospitals and health centers. OZE was especially concerned with childrens' health issues and provided maternity and post-natal care and supported the promotion of physical education and the organization of summer camps. This OZE publication, in addition to providing a seven-day, week-to-view calendar for the year, includes short articles about the activities of OZE in Riga, photographs of OZE organizations, groups and activities, lists of doctors and 39 pages of advertising. Latvia was occupied by German forces in July 1941, and a sealed ghetto was created in the southeastern area of the city imprisoning around 30,000 Jews. In November and December of that year, German execution squads shot at least 26,000 Jews in the Rumbula forest. The survivors were kept in a smaller ghetto and later deported to concentration camps. The Soviet army liberated Riga in October 1944; all of the Jews, however, had been murdered by the Nazis.