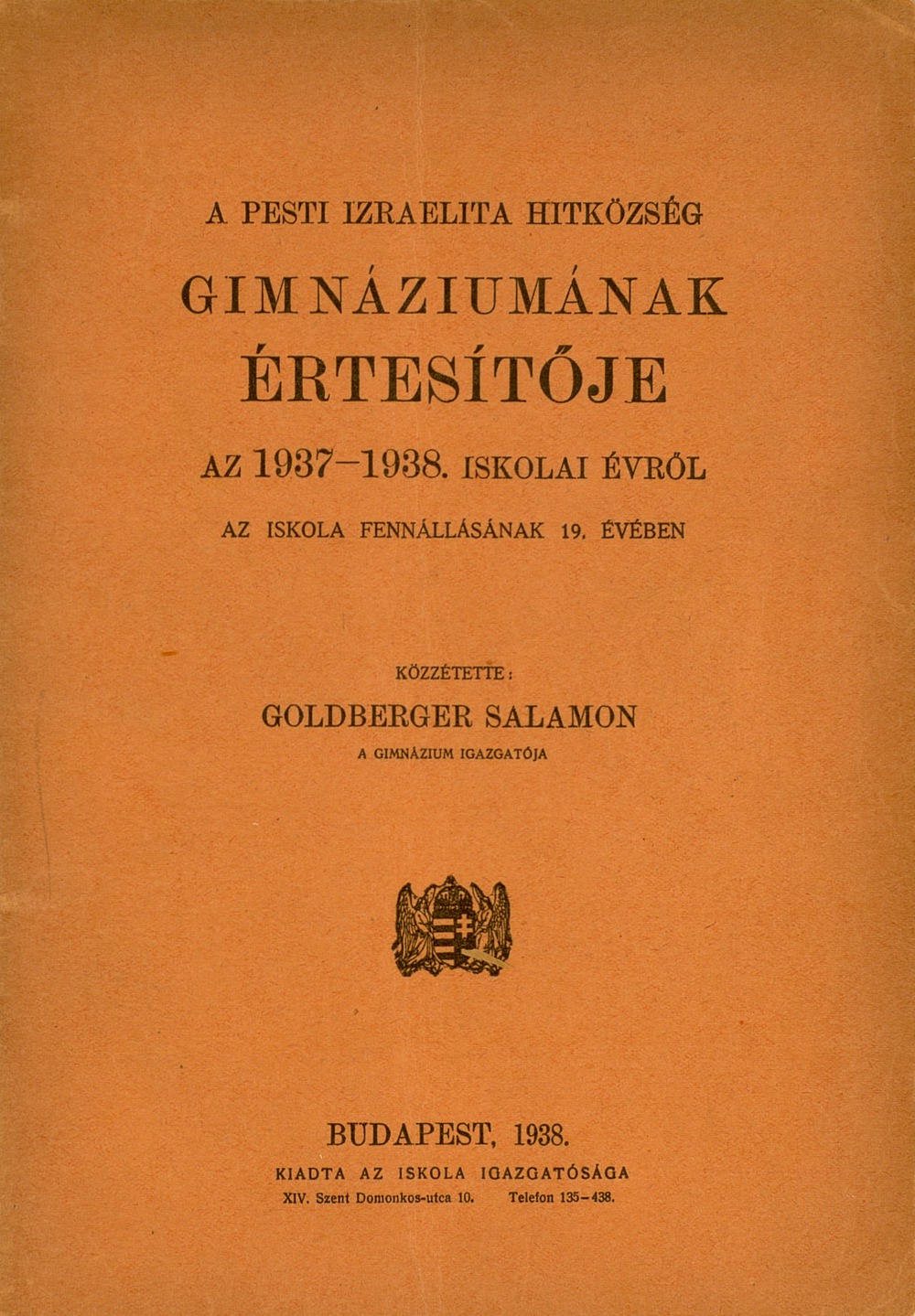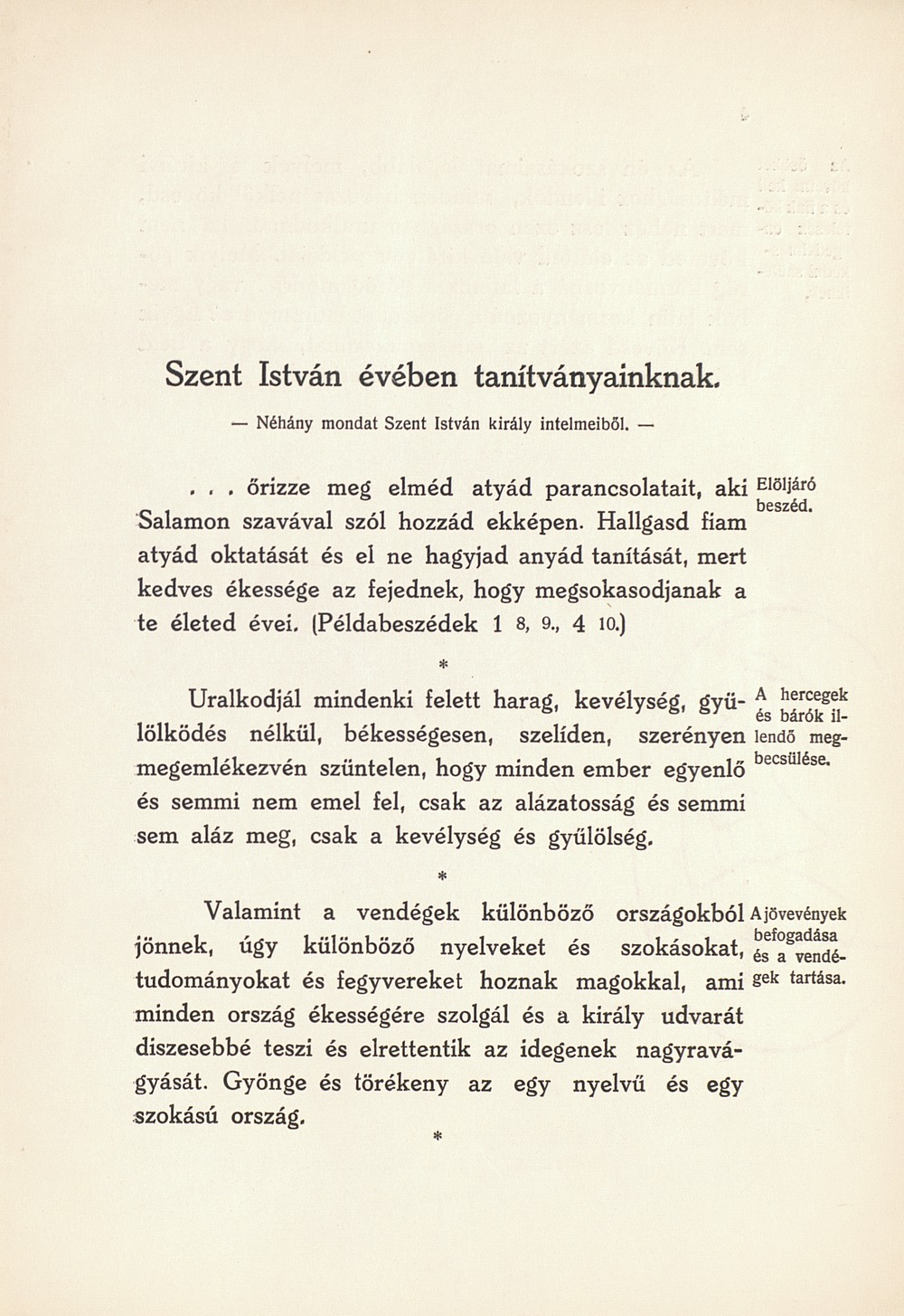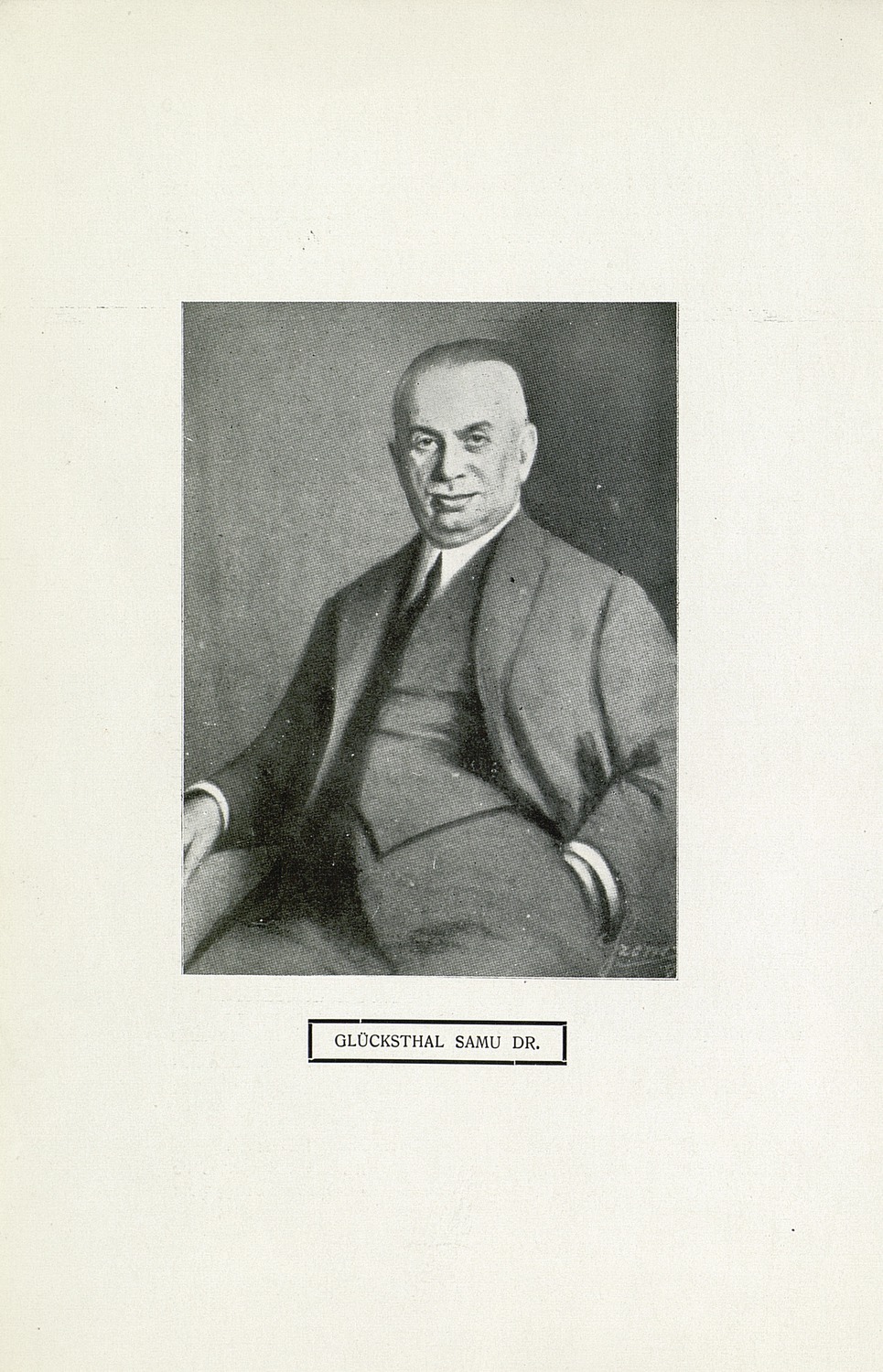 A Pesti izraelita hitkozseg gimnaziumanak evkonyve
(Trans. Of the Pest Jewish Community High School Yearbook)
1938
Kiadta az Iskola Igazgatosaga (Published by the School Board of Directors), Budapest
From the Isser and Rae Price Library of Judaica
Containing an annual report on the economic and educational situation of the Jewish community high school in Budapest, this yearbook includes descriptions of leading academics in the school system and their photographs, descriptions of other Jewish schools and their activities during the year 1937-1938, lists of curricula and the teachers names and the details of school donors. The yearbook provides a snapshot of life before the war, a time before over half of Hungary's Jewish population (about 100,000 people) would perish in the Holocaust. According to the world catalogue (OCLC), only three institutions retain a copy of this important community record.