Periodicals & Series
One of the key collecting strengths of the Price Library of Judaica is the range and depth of its periodicals. The Library has over 500 current titles and an equal number of discontinued titles, many of which are now scarce.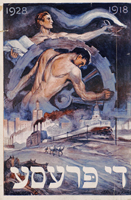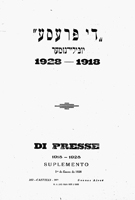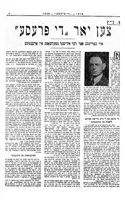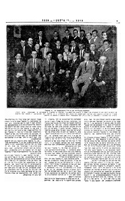 Di Prese : 1918-1928
Buenos Aires, Argentina
1928
215 p.
This anniversary issue celebrates 10 years of the Argentinian Yiddish language newspaper, Di Prese from its foundation in 1918 to 1928. During the 1920s the newspaper assumed a leftist orientation which became more Zionist in outlook after the Second World War. It continued to be published until the 1970s. The Yiddish press in Argentina was very successful and supplied serious reading. Di Prese eflected much of Jewish cultural life in Argentina, featuring famous Yiddish writers such as Mimi Pinzón. The hardcopy of this jubilee edition is held by the Price Library of Judaica and New York Public Library; an online edition is available as part of a UF Libraries mini-grant project to digitize a set of 30 anniversary issues of Jewish newspapers in a collection of over 200 such newspapers held in the Price Library of Judaica.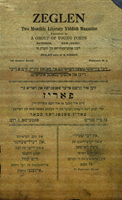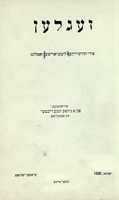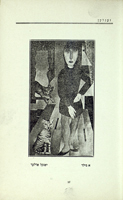 Zeglen
Buenos Aires, Argentina
1925
A literary group Zeglen (sails) established a journal with a mandate to exclude members of the press from its ranks and only to publish writers who would modernize Yiddish and polish its form and style. It is reported that the group created a furore when created. The group and journal were disbanded due to inter-generational conflict. Only 8 libraries hold this title (WorldCat).
Subbota
St. Petersburg, Russia
1913
86 p. : ill. ; 23 cm.
A Jewish Russian literary magazine. The Price Library of Judaica has the only copy in libraries worldwide (WorldCat).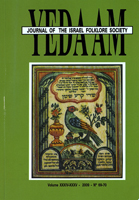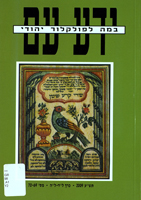 Yeda'-'am : Journal of the Israel Folklore Society
Tel-Aviv, Israel
2009
The Israel Folklore Society was established in 1942 in response to the Holocaust and with the aim of preserving Jewish folklore. The society's journal, Yeda'am was first published in 1948. The journal has since provided a platform for many well-known scholars and writers. This title is just one example of the wide range of periodicals held in the Price Library of Judaica.