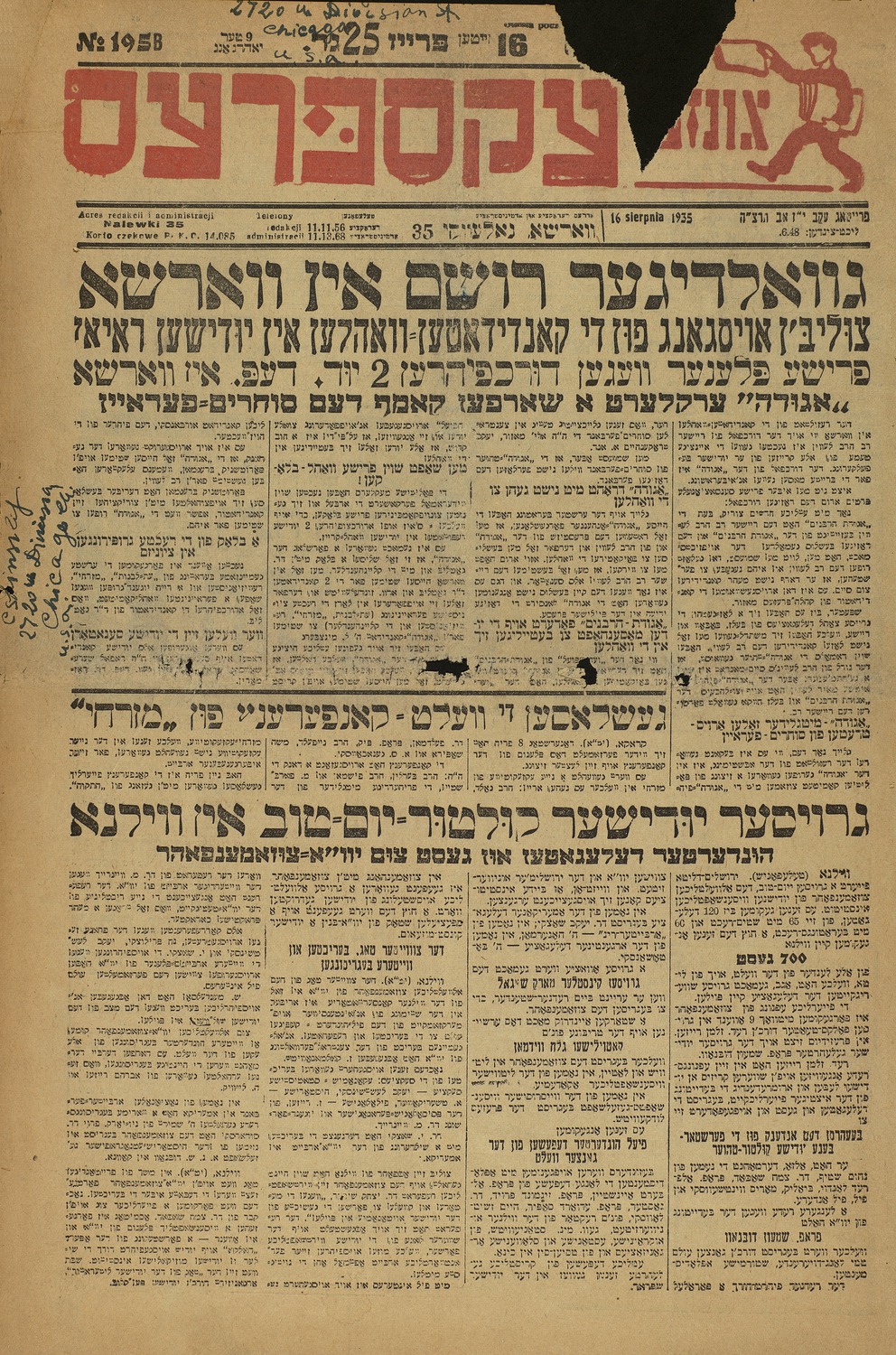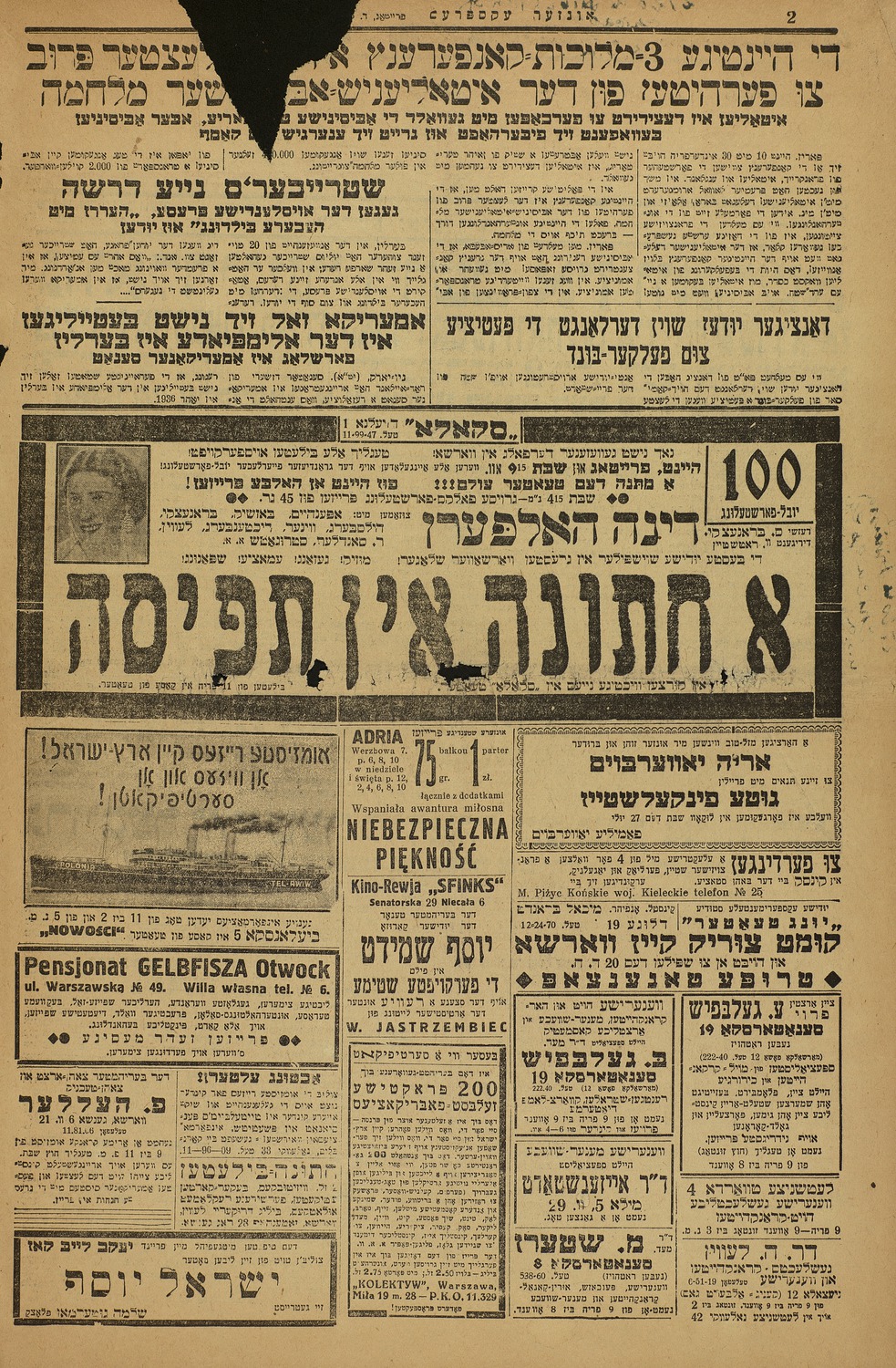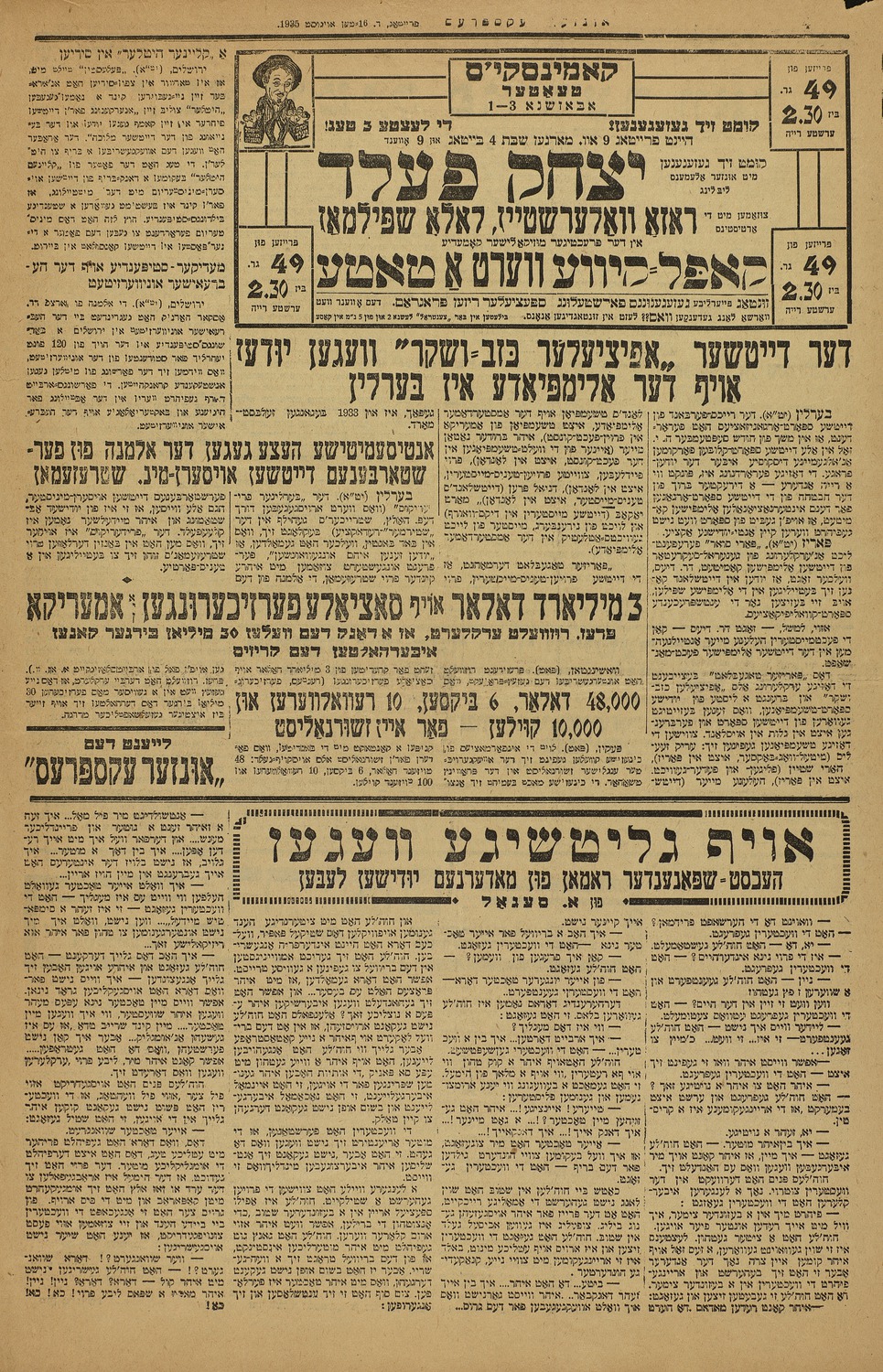 Unzer Express (Yiddish)
1935
Warsaw
From the Isser and Rae Price Library of Judaica
This Jewish newspaper was printed in Warsaw from 1926 to 1939, a period of 13 years, until the advent of the Second World War. The Jewish community of Warsaw produced five other Yiddish dailies. Unzer Express, however, was the first to operate as a cooperative between writers, printing workers and administrative staff; in addition to which, its reduced prices and easy-to-digest news items meant that it gained a much wider circulation. Like contemporary Polish newspapers, the title was printed in red ink. The paper was independent of any political party (of which there were many among the more than 3.5 million Jewish population). The newspaper's guiding principal was to serve the Jewish masses in their struggles against discrimination. The editors and writers adopted an American-style reportage with reviews of daily events in Warsaw and Poland as well as reports of life in Palestine and abroad. Regular features included a letters column, a health section, a section dedicated to humor and another to reviews of theater, art and music. At the height of its popularity, Unzer Express reached a circulation of at least 60,000 with many poor Jews joining together on the subscription and taking turns to read. This particular issue from September 1935 celebrates the 70th birthday of the Jewish philosopher, educator, orator and writer, Chaim Zhitlovsky who was a leading exponent of Yiddish culture in Eastern Europe and the United States and the architect of Jewish-American secularism. Copies of this once highly popular newspaper are now scarcely available: the National Library of Israel holds copies, and an edition from 1939 is available online through the Polish National Library. A few institutions hold copies on microfilm. The Price Library copy was owned by someone who lived on Division Street which crossed the Polonia Triangle—the center of Chicago's Polish Downtown.