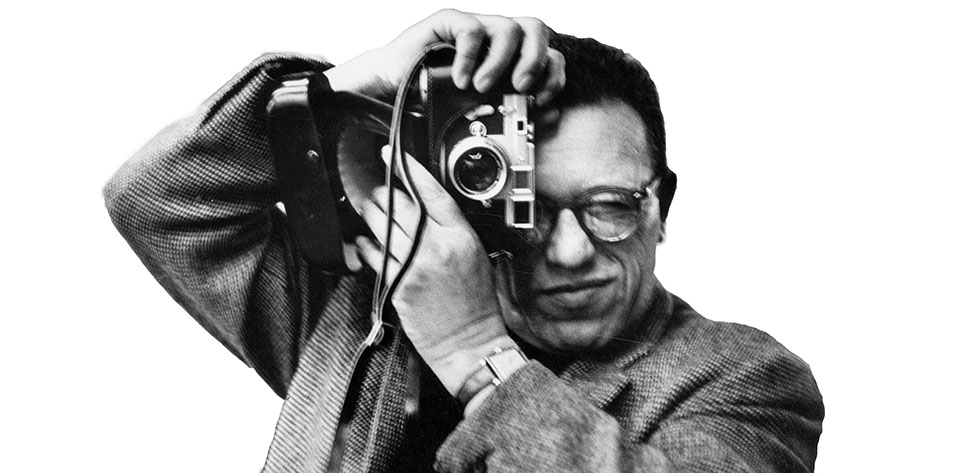 Born on February 4, 1908 in Manhattan, as Moses Haber, he legally changed his name to Martin Harris, for professional reasons, in 1939. The vast bulk of his work during this period was as a "people photographer" capturing the every-day life of the average American citizen.
Martin Harris' most famous work included a portrait of Albert Einstein at the Palestine Pavilion at the 1939 World's Fair (a Life Magazine "Picture of the Week"), multiple photo essays featuring film legend Gloria Swanson, a color layout (Collier's Magazine) of Gary Cooper in an emotion-filled meeting with his "foster child" in a rural Italian village, a tour of Europe and the Middle East with the then New York City Mayor Robert Wagner in1955, the definitive documentation of the post-war rebirth of the German army under the supervision of NATO and a colorful tour of the1958 Brussels World's Fair.
Click a thumbnail to view images
In his later years, he collaborated on children's books with his wife, Johanna Johnston (What Does a Policeman Do?, 1959, etc.), and he became a still promotional photographer for motion picture productions (Betrayed starring Clark Gable, the Big Country starring Gregory Peck, Scandal in Sorrento starring Sophia Loren, Rob Roy: the Highland Rogue starring Richard Todd and Glynis Johns Gigot starring Jackie Gleason, the Producers starring Zero Mostel and Gene Wilder, the Odd Couple starring Jack Lemmon and Walter Matthau, etc.). Martin Harris died in 1971.
This online exhibition is based on the exhibition of the same name that was presented at the University of Florida George A. Smathers Libraries, January, 18 – March 10, 2017.
Curated by Jim Liversidge | Designed by Elizabeth A. Bouton
Unless otherwise noted, all items are from the Martin Harris Collection, Special & Area Studies Collections, George A. Smathers Libraries, University of Florida,
which was a gift of his grandchildren Dr. Gregg M. Harris and David Harris