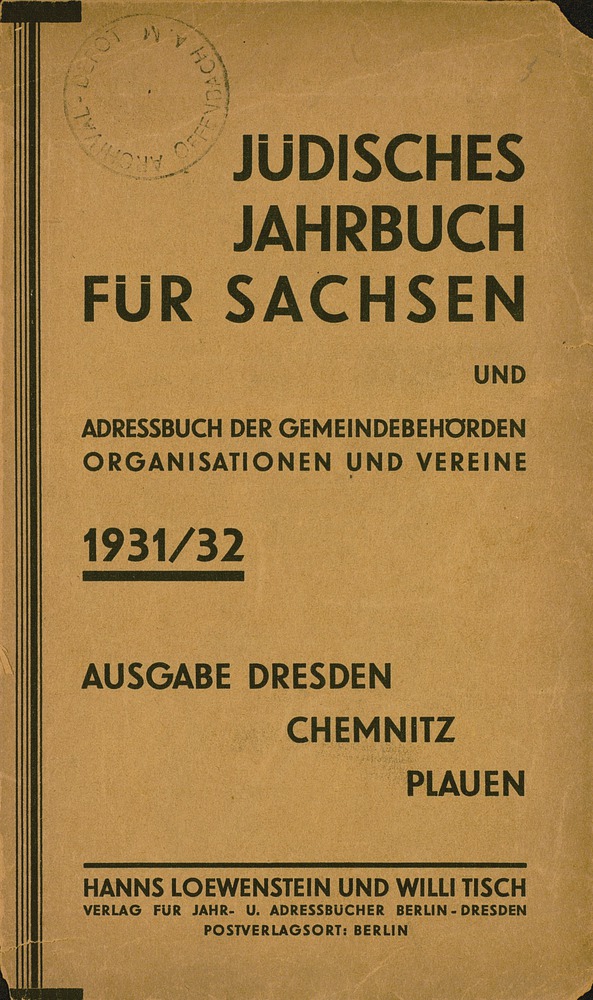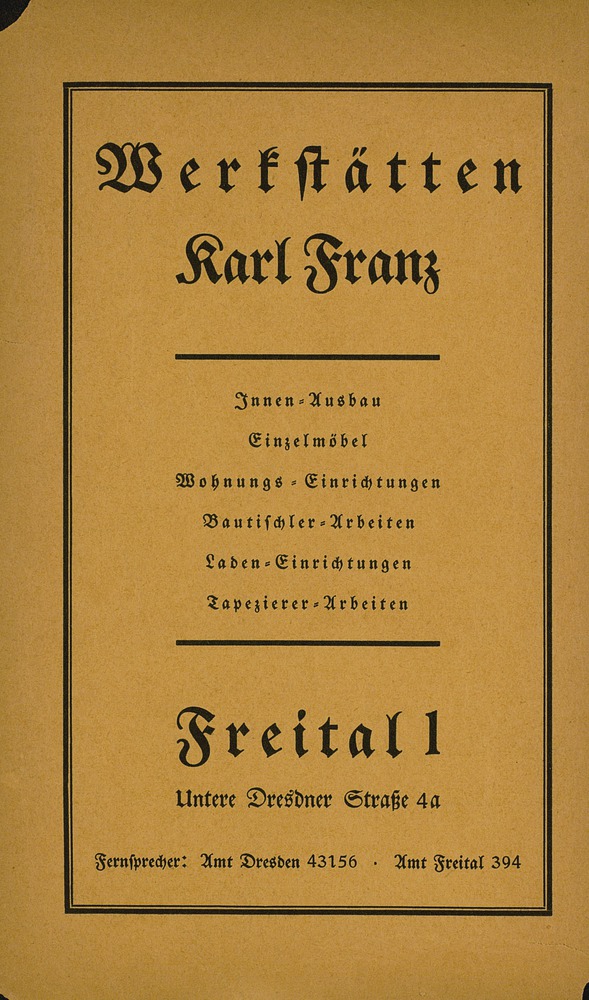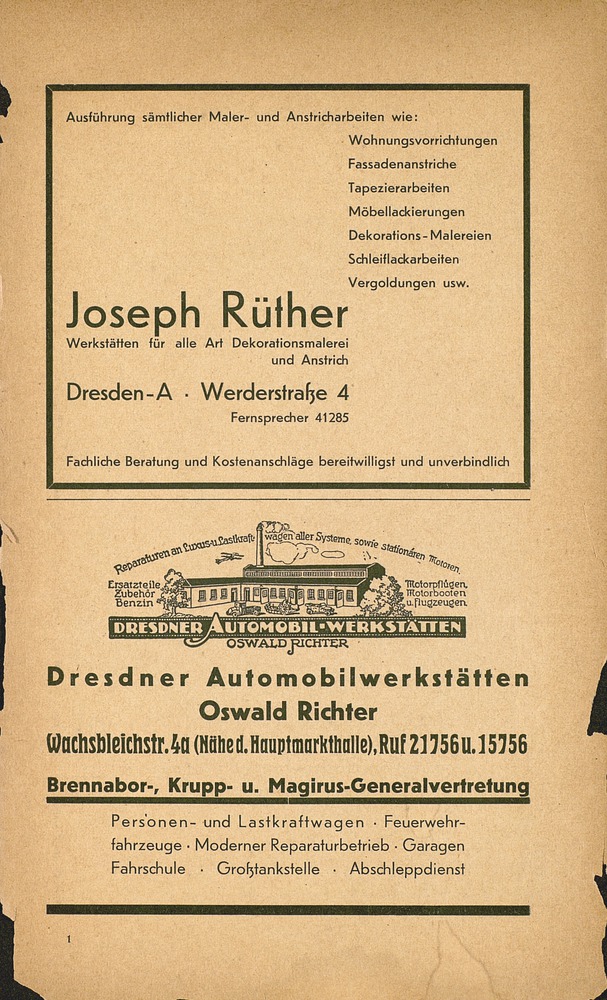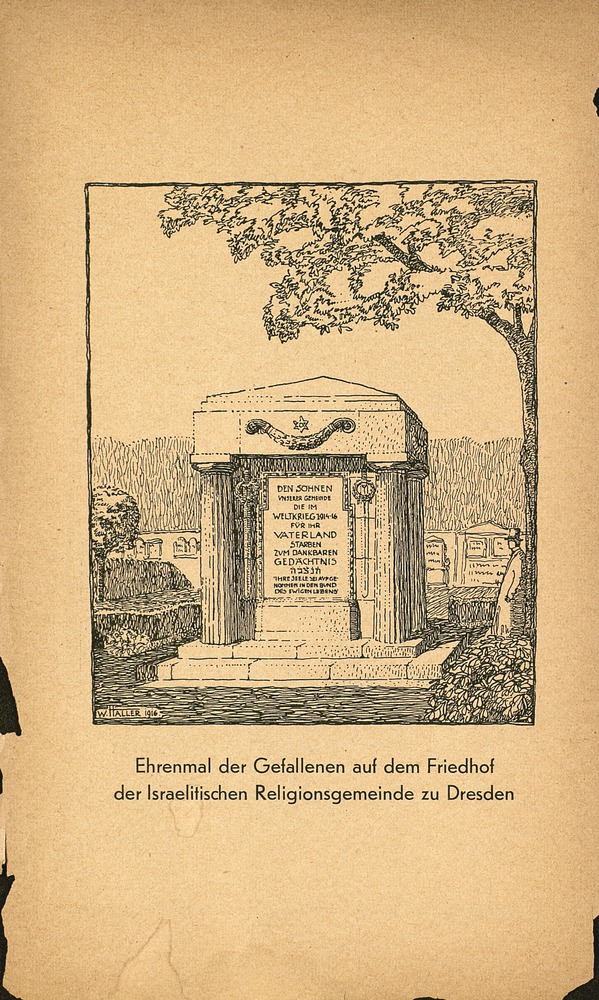 Judisches Jahrbuch fur Sachsen und Adressbuch der Gemeindebehorden, Organisationen und Vereine 1931/32. Ausgabe Dresden, Chemnitz, Plauen
(Trans. Jewish yearbook for Saxony and addressbook for the community authorities, organizations and clubs 1931/32. Ausgabe Dresden, Chemnitz, Plauen)
1932
Hanns Lowenstein und Willi Tisch Verlag fur Jahr-u Adressbucher, Berlin
From the Isser and Rae Price Library of Judaica
This Saxony yearbook, comprising three sections devoted to the Jewish communities of Dresden, Chemnitz and Plauen, contains a wealth of community information. Included here are articles on the history of these Jewish communities alongside lists of the various community institutions and organizations and accompanying photographs, including a photograph of the U.O.B.B. (Bnai Brith) Fraternity Lodge, the interior of the Dresden synagogue (later destroyed during Kristellnacht) and the Plauen synagogue (an innovative design by Fritz Landauer, also destroyed in 1938), the community reading hall and school, as well as photographs of leading Jewish community members. Other items of interest for social and economic research into the history of German Jewry in the 1930s include the numerous advertisements for local businesses and indexes of the business names and owners. This particular copy owned by the Price Library of Judaica is another example of a piece that was looted by the Nazis and, having been saved from destruction, found its way to the United States from the Offenbach Archival Depot.