About Face revisits Jamaica's first exhibition to tour Europe after gaining independence in 1962. Use this site to view its images, review the original catalogue and understand the context of Face of Jamaica almost fifty years ago.
Face of Jamaica - The 1963-64 Exhibition
Face of Jamaica toured Europe for nine months between 1963 and 1964 and it was never viewed in Jamaica. Almost fifty years later, the exhibition About Face: Revisiting Jamaica's First Exhibition in Europe reconsiders that touring show by collating and re-presenting its art and related materials online. Using this interactive format, we invite you to see much of the show as it was staged back then, to look at many of the original pieces displayed; to study its catalogue, and to consider its various locations as well as its reception through newspaper clippings and reviews. Text panels, photography and multimedia such as music and video are all to be employed to help re-envisage this exhibition.
Rather than reconstructing the exhibition in its entirety, curators Petrine Archer and Claudia Hucke work with a selection of its objects to deconstruct the original display and consider Jamaican art's meaning in the context of the 1960s art world and contemporary scholarship. By restaging the exhibition for the 50th anniversary of Jamaica's independence online they provide access to an event only previously experienced in Europe. They hope that this online display can serve as a research tool for those interested in understanding how the visual arts supported new definitions of nation. The exhibition remains online for the year of Jamaica's 50th anniversary celebration, after which part of its materials will be archived in dLOC (Digital Library of the Caribbean).
After centuries of colonial rule, Jamaica became independent from Britain on 6 August 1962. It was a time of great optimism. After centuries of colonial rule and decades of political tussles, Jamaicans were taking charge of their own governance. Princess Margaret paid a royal visit to support the celebrations and the national stadium was the scene of festivities with marching bands, parades and dancing. The sound of calypsonian Lord Creator's song Independent Jamaica played: in cars, homes and on street corners. His refrain, "I believe that if we try our best, it will be a great success, so let us live in unity for progress and prosperity," seemed to reflect everyone's hope for the future.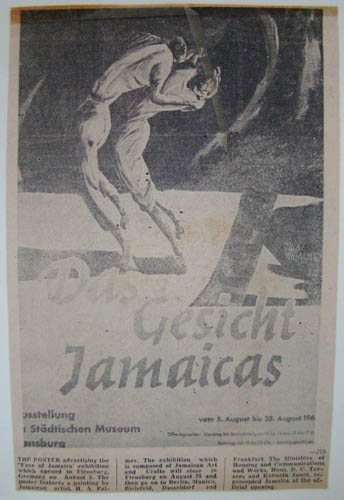 A year later, its first major international exhibition as a sovereign country toured Germany and Britain for ten months. Titled Face of Jamaica, the exhibition comprised works from a cross-section of Jamaica's artists that included the contemporary forms of Karl Parboosingh, Barrington Watson and Eugene Hyde; sculptures by pioneer Edna Manley and a young Christopher Gonzalez and the symbolic imagery of self-taught artists such as Mallica 'Kapo' Reynolds and John Dunkley.
The choice of Germany and Britain for its tour was a strategic one signifying the promotion of Jamaica as a tourism destination with a varied and 'exotic' culture. The exhibition strengthened commercial ties and provided fresh insight into the island's physical beauty, cultural diversity and economic sustainability. The title Face of Jamaica allowed its organizers to test its motto 'Out Of Many, One People' and present its newly independent face to the world.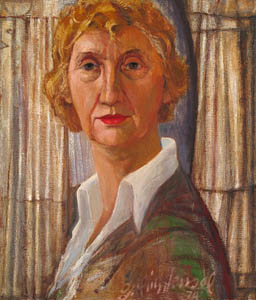 The show was sponsored by the Flensburg based businessman Norbert Lorck-Schierning, managing director of H.H. Pott, at that time the sole distributor of Jamaican rums in Germany. He hoped to show the German public that there is more to Jamaica than rum and wanted to introduce them to "a true picture of Jamaica, as seen through Jamaican eyes..."
Both the German and Jamaican governments endorsed the sponsor's concept. For Jamaica, the exhibition presented an important and welcome opportunity to promote the newly independent country, and Germany was able to demonstrate its interest in and support of a developing country. Edward Seaga, then Jamaica's Minister of Development and Welfare established a selection committee to oversee what might be included, while art critic Norman Rae suggested the art works should be grouped into three categories work, play and worship. In the end, Face of Jamaica consisted of 48 paintings, eighteen sculptures and twelve drawings from the 1930s to the 1960s by some of the country's leading artists as well as 299 craftworks.
Seaga made clear: "Jamaica has for many years enjoyed trade ties with Germany, and a tour of Jamaican art and crafts at this stage will certainly assist in stimulating further interest as well as in presenting a more complete picture of Jamaica to the people of Western Germany..."
Face of Jamaica itinerary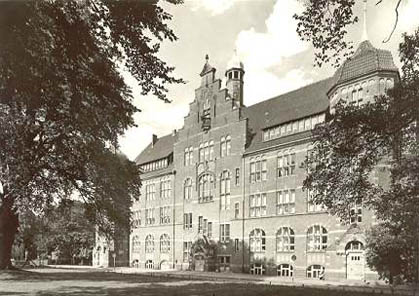 The show premiered at the Städtisches Museum in the northern town of Flensburg, where it opened on 4 August 1963. It then proceeded to Osnabrück (Ausstellungsraum Markt 1, 8–28 September 1963), Freiburg (Museum of Ethnography, 6–31 October 1963), Munich (Terrassensaal, Haus der Kunst, 6–24 November 1963), Düsseldorf (January/February 1964) and Frankfurt (Amerika-Haus), where it closed on 13 February 1964. The following month the exhibition moved to Britain, where it opened at the Tea Centre in London on 31 March 1964. Ten days later it was sent to Birmingham before it was finally shown in Nottingham.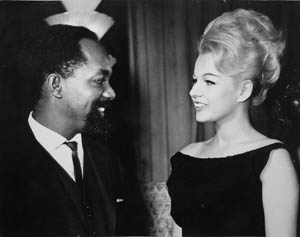 A closer look at the choice of exhibition venues is significant to help us understand the status of Jamaican art among German cultural authorities. H.H. Pott, the sponsor, is a company based in Flensburg, a port town in Germany's far north. The choice of that city as first location for Face of Jamaica was an obvious one. With the Städtisches Museum, the major local museum with a focus on the arts and crafts of the region, the most prestigious exhibition space in town became Face of Jamaica's first host.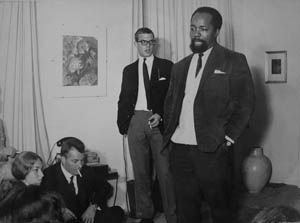 Even though it also included craft items, the show was mainly marketed as an art exhibition. Nevertheless, it was also offered to ethnographic museums, which traditionally have collected objects from the cultural contexts of non-'Western' societies, in particular those that fuelled a curiosity for the foreign in the European viewer. In the end, Face of Jamaica was only shown at one ethnographic museum, the one in Freiburg. The venues in most cities other than Flensburg were communal or cultural centres – no art museums. Prominent exception was the Haus der Kunst in Munich, home of the Nazi's notorious Great German Art exhibition, which offered its Terrassensaal to the Jamaican show.
The continuation of the exhibition's tour at the Tea Centre in London also seemed significant. This post-war building in the heart of the city on Regent Street was funded by various Commonwealth members with the aim of promoting their products. Its glass fronted façade and purpose-designed interior seemed ideal for signaling that the relationship between Britain and Jamaica was on a new more modern footing.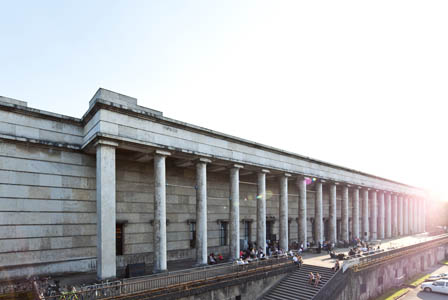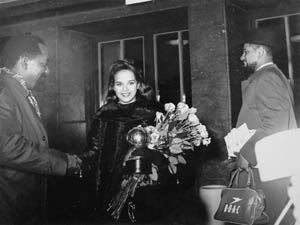 The special guest of Face of Jamaica in Munich was the
Jamaican beauty queen Carol Joan Crawford still in her
reigning year as Miss World. Photographs of Watson
meeting this stunning beauty queen at the airport in
Munich, or viewing self-taught artists Kapo's work
provided great fodder for society columns but they also tell
us much about that post-independence moment and how
Jamaica was poised to present itself to the outside world.
Carol Joan Crawford as a world icon sent a message at
home and abroad that Jamaica had style.
* Reproduction, including downloading of works is prohibited by copyright laws and international conventions without the express written permission of the artists.