Africa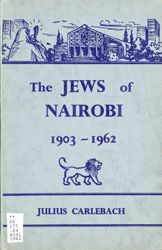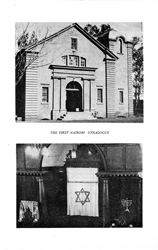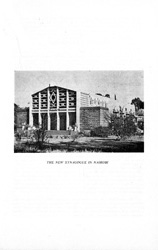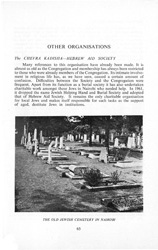 The Jews of Nairobi, 1903-1962
Julius Carlebach
1962
90 p. : ill. ; 23 cm.
Jews first settled in East Africa in the early 20th century with a few families establishing a home in Nairobi. Their numbers had grown to 20 families by 1913 when the first synagogue was erected. In 1955, the President of the Board of Kenya Jewry, Israel Somen, became Nairobi's Mayor. A peak membership of 165 families was recorded in 1957 but the numbers dwindled thereafter.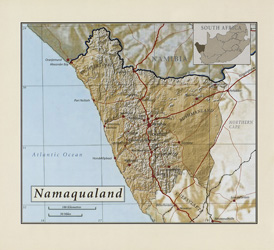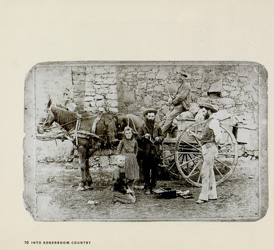 Into Kokerboom Country: Namaqualand's Jewish Pioneers
Phyllis Jowell
2004
159 p. : ill. (some col.), map, ports. ; 29 x 25 cm.
Previously unpublished historical photographs present the story of the Jewish pioneers who planted roots in the sandy soil of Namaqualand. The pioneers transformed their situation from penniless immigrants to established citizens and left a mark upon this remote and isolated region of South Africa.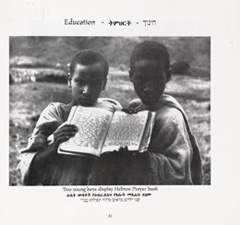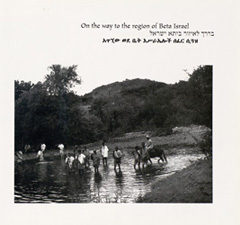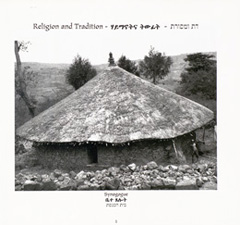 The Jews of Ethiopia: a pictorial journey back to their past
Wolf Leslau
2001
xix, 63 p. : chiefly ill., ports. ; 22 cm.
The history of the Beta Israel (Ethiopian Jewish) community was passed on orally from generation to generation, thus little is known about their origins calling into question the authenticity of their Jewish ancestry. The Beta Israel community, however, strictly observed pre-Talmudic Jewish traditions such as ritual immersion for women. It is thought that from their practices they probably emerged as an ethnic group between the 14th-16th centuries.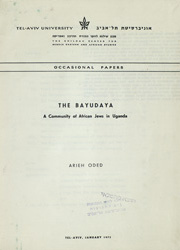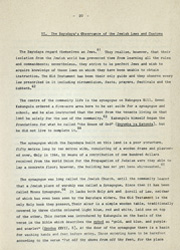 The Bayudaya : a community of African Jews in Uganda
Arieh Oded
1973
52 leaves : map ; 27 cm
The Bayudayan Jews live in the same way as the native Ugandans by supporting themselves through subsistence farming. They are akin to their neighbors in most ways apart from their devout adherence to Judaism. Estimated at a population of approximately 1,100, the Bayudayan Jews are not genetically or historically related to other ethnic Jews, but they became Jewish by virtue of their leader who embraced Judaism in the early 20th century.