Caribbean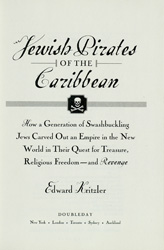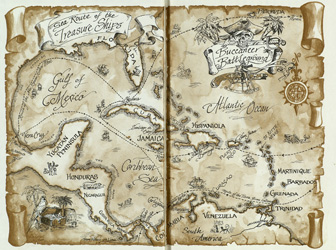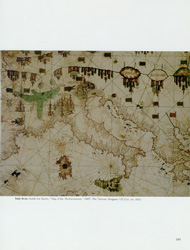 Jewish pirates of the Caribbean : how a generation of swashbuckling Jews carved out an empire in the new world in their quest for treasure, religious freedom--and revenge
Edward Kritzler
2008
xi, 324 p. : map ; 22 cm.
Planets, potions, and parchments : scientifica Hebraica from the Dead Sea scrolls to the eighteenth century
B. Barry Levy
1990
xii, 139 p. : ill. ; 28 cm.
In
Jewish pirates of the Caribbean
, the story of Gaspar da Gama highlights the important role Jews played in the race between Spain and Portugal to establish control over the spice, silk, tea, fruit, opium and tobacco trades. Widely recognized as the best navigators and mapmakers during the 14th-15th centuries, Jews were highly sought after to join the voyages and expeditions of this era. Though the maps pictured in Planets, potions, and parchments (above, right) are of the Mediterranean and Black Seas, they attest to the claim that Jews enjoyed great reputations as accurate and artistic cartographers.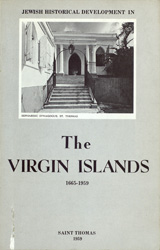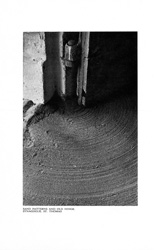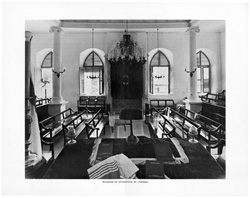 Jewish historical development in the Virgin Islands, 1665-1959
Isidor Paiewonsky
c. 1960
[23] p. illus. 25 cm.
A brief but exciting history of the Jews of St. Thomas, which includes descriptions of "the Jews of the West Indies supporting the American Revolution so effectively that a special British naval expedition had to be sent to wipe out their center on St. Eustatius … combating pirates involved with Captain Kidd, supporting new synagogues in the American colonies, recovering from fire and hurricane …" (Herman Wouk, preface).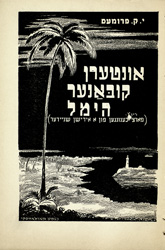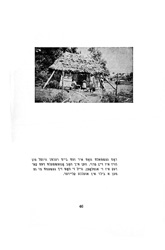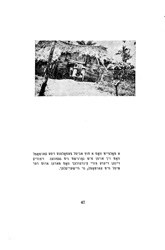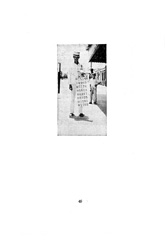 Unṭern Ḳubaner himl rayze-fartseykhenungen fun a Idishn shrayber
I.K. Froomes
1939
80 p. : ill. ; 23 cm.
The Jews of Cuba were a large, vibrant community involved in all aspects of Cuban society and economy. They were particularly instrumental in the sugar cane business. This rare book in Yiddish charts the writer's life in Cuba. Published during the late 1930s, it was produced during a peak period in Jewish immigration to that island.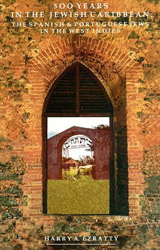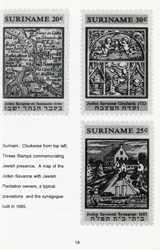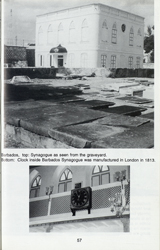 500 years in the Jewish Caribbean : the Spanish and the Portuguese Jews in the West Indies
Harry A. Ezratty
1997?
110 p. : ill., maps ; 21 cm.
The Spanish and Portuguese Jews first came to the Caribbean islands with Columbus. This island by island description shows how the Jewish communities flourished, commercializing the sugar, rum and tobacco industries and winning great civil liberties.