South America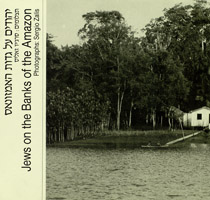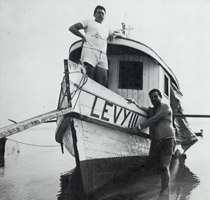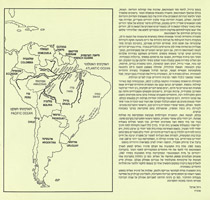 Jews on the banks of the Amazon
Rachel Arbel
1987
[5] leaves : ill., map ; 22 x 24 cm.
Photographs and text detailing the lives of the Jews who established homes in the Amazon region. This catalog was produced to accompany an exhibit on the same subject curated by Rachel Arbel in the Diaspora Museum in Tel Aviv in 1987.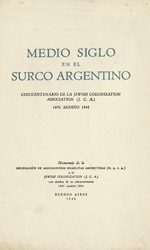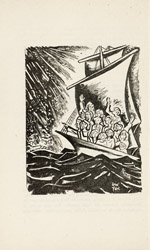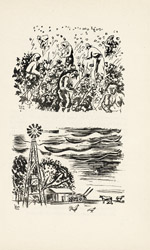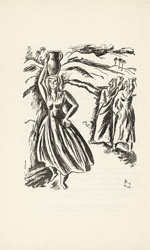 Medio siglo en el surco argentino
Delegación de Asociaciones Israelitas Argentinas
1942
62 p. : ill. ; 23 cm.
A commemorative booklet celebrating fifty years of Jewish life in Argentina.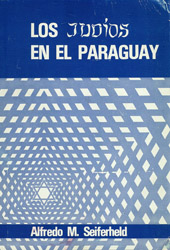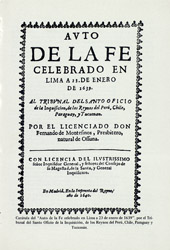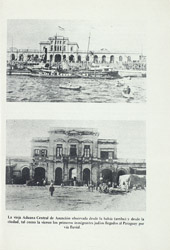 Los Judíos en el Paraguay
Alfredo N. Seiferheld
1981
Jewish immigrants to Paraguay arrived at the end of the 19th century, however they failed to establish a community and merged with the native population. A Jewish community and synagogue were only founded in 1917 when a number of families arrived from Palestine. Their numbers significantly increased during the Nazi occupation of Europe when around 15,000 and 20,000 Jews came to Paraguay or used Paraguay as a stepping stone to Argentina, Brazil or Uruguay. In spite of good relations between Paraguay and the State of Israel and relatively low rates of anti-Semitism, the Paraguay Jewish community has dwindled to approximately 1,000 members today.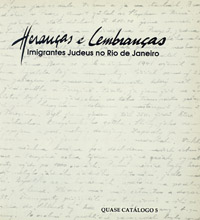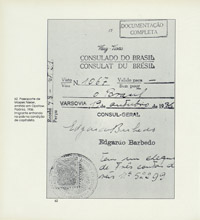 Heranças e lembranças : imigrantes judeus no Rio de Janeiro
Susane Worcman (Editor)
1991
336 p. : ill. ; 21 cm.
Jewish life in Rio de Janeiro began in the 16th century when many Jews came to the country as 'New Christians' and others arrived individually as merchants and immigrants. A large wave of Jewish immigration occurred after the First World War and a well-organized community emerged that successfully integrated into the economic, social and cultural structure of Brazilian life. This book brings together memoires and documents about the Jewish immigrants of diverse backgrounds who came to Brazil during this period as well as a survey based on 200 hours of taped interviews with Jewish immigrants.